New bike time. Uh, again.
I had decided a Salsa Vaya would be awesome and really the only thing I was interested in. With all my eggs in the Vaya basket I found out Salsa was sold out of the frameset in my size for an unknown amount of time.
Time to find a new basket. Bike. Whatever.
My buddy Nick stepped up with an offer on his
Black Mountain Cycles
Monstercross frameset modified by
Waltworks
.
Here is Nick's verison of the bike.
http://flic.kr/p/9DNTHw
Off road fixie...what a weirdo.
Weirdness aside, after one ride around his neighborhood I was sold. The brakes stop, it turns nicely, feels stiff enough. Best of all, it matches my two other green bikes. Solidarity and all.
I will update this as I get more parts but here are some pics of it's current state, which could be described as incomplete and unrideable. Thanks to the guys at
Industry Nine
for the hubs. I need to do a write up on the straight pull spoke MTB wheels I have had for six months soon now that I think about it. Amazing wheels. So much so that I have nothing bad to say, which is rare for me.
Yeah, bike progress: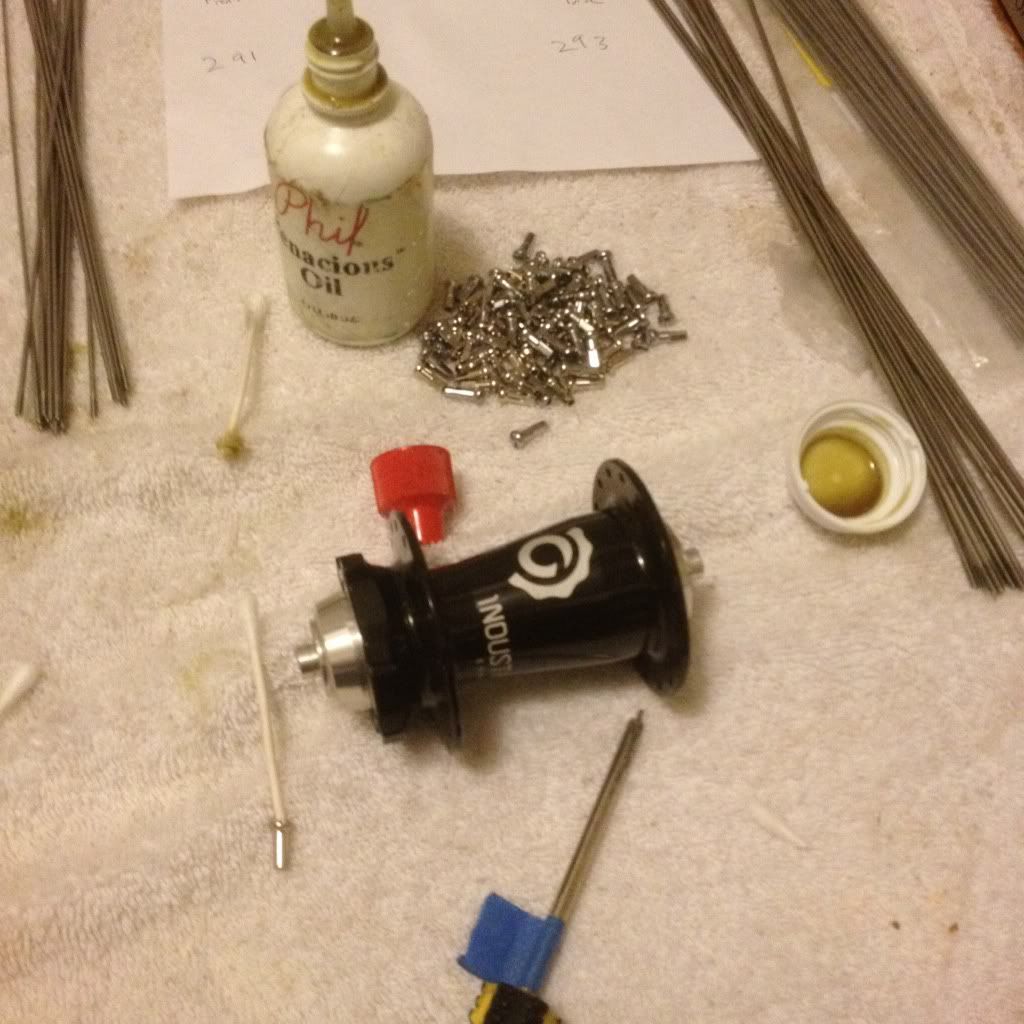 I9 Classic front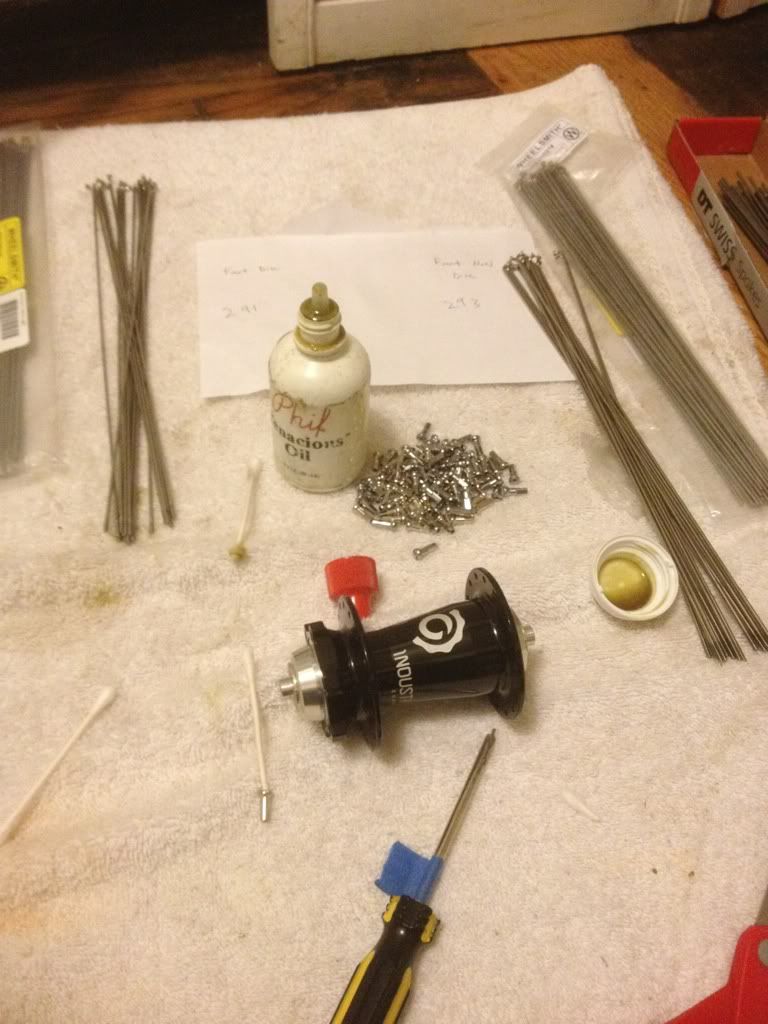 Homemade tools
3x with DB14s to ZTR Arches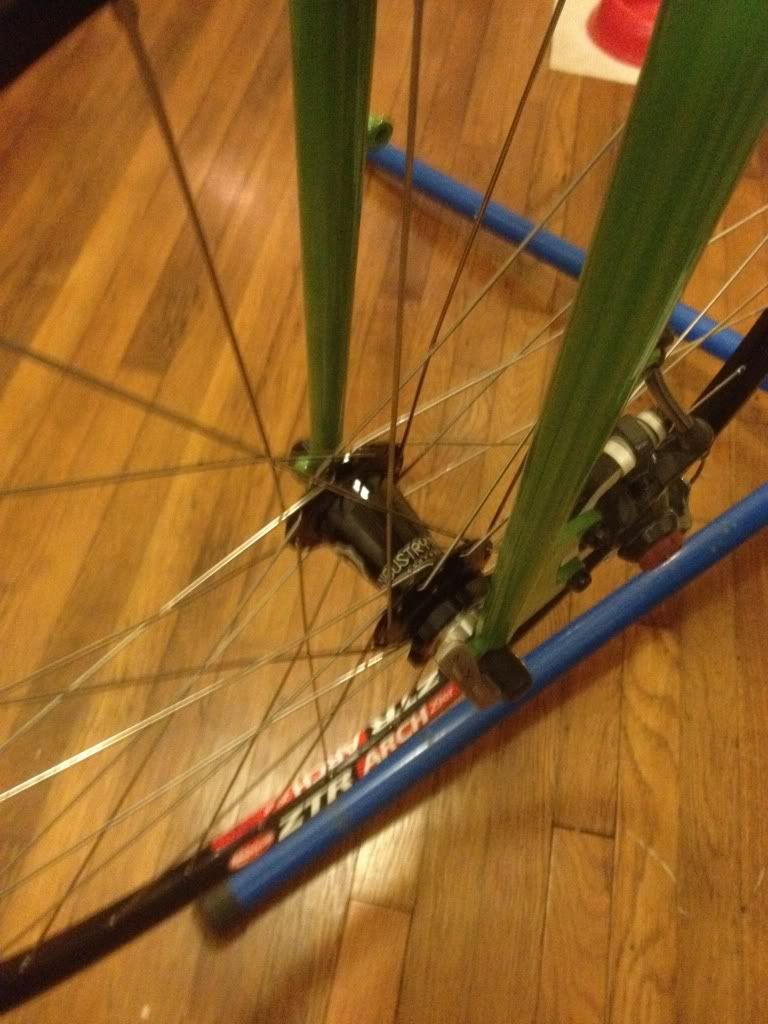 Disc fork by Waltworks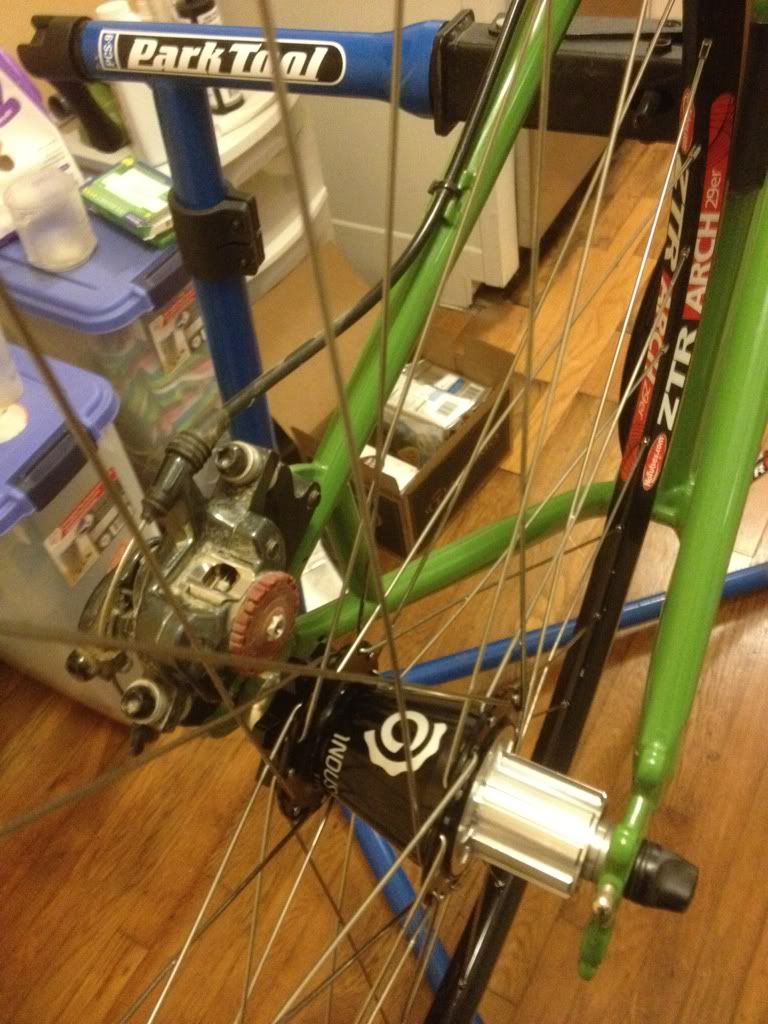 SS or gears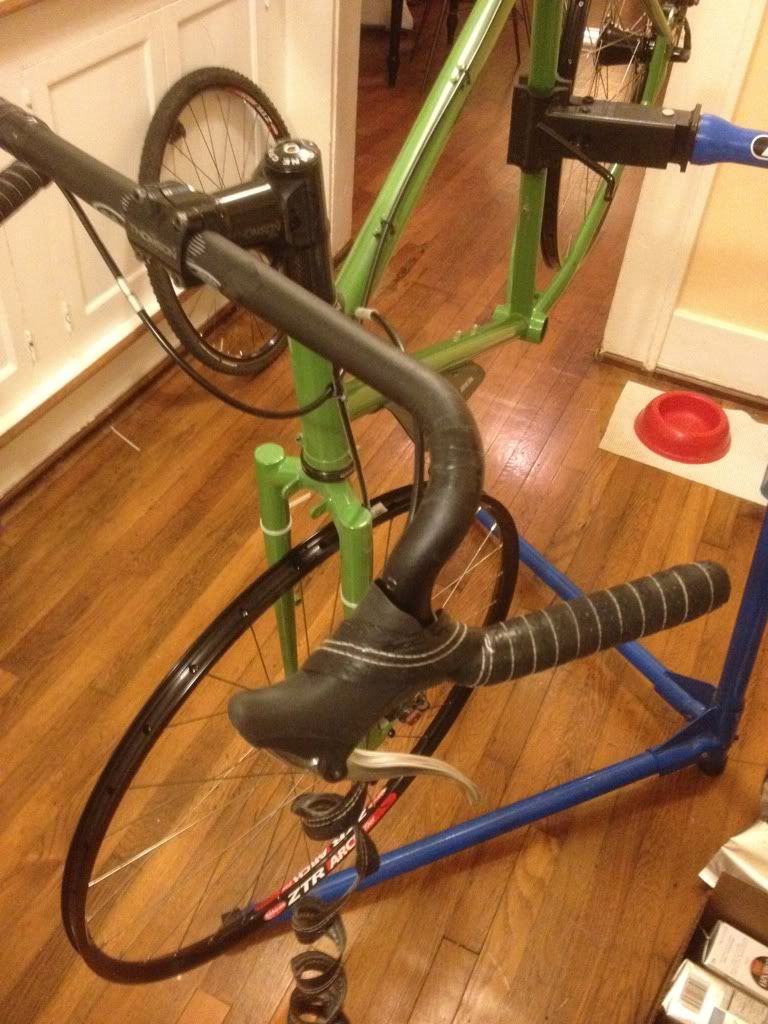 Salsa Woodchipper