Race Updates
: I don't think there will be any Trans Iowa updates on the news round these parts but fortunately Guitar Ted is going to try and post some updates on his blog. Stay tuned to it
HERE
during the race if you are interested.
I was planning on putting up one last post later this week but I know damn well I will have other stuff to be doing so better early than never. Effin' Trans Iowa. It continues to lurk in various parts of my brain depending on the time of the day, how my legs are feeling, and the current weather forecast for Grinnell.
Fear. Excitement. Anticipation. They are all there along with some others. I won't be gone that long but know I will miss Melissa and the dogs. Wish they could come.
I guess this would be a good race to worry about but it is just so massive I am not sure where to
start
worrying. Sure, there are some concerns (nutrition, legs, not dying, etc.) but I have prepared the best I can and am honestly pretty damn excited to go do the thing.
The Nature Boy is good to go. I had a mini freak out after riding it on some part of Oak Mountain I should have left alone but calmed down after realizing (by way of Lee telling me) Oak Mountain gnar is much different than gravel riding. I will post more details about my setup after the race and have a better idea of how it all worked.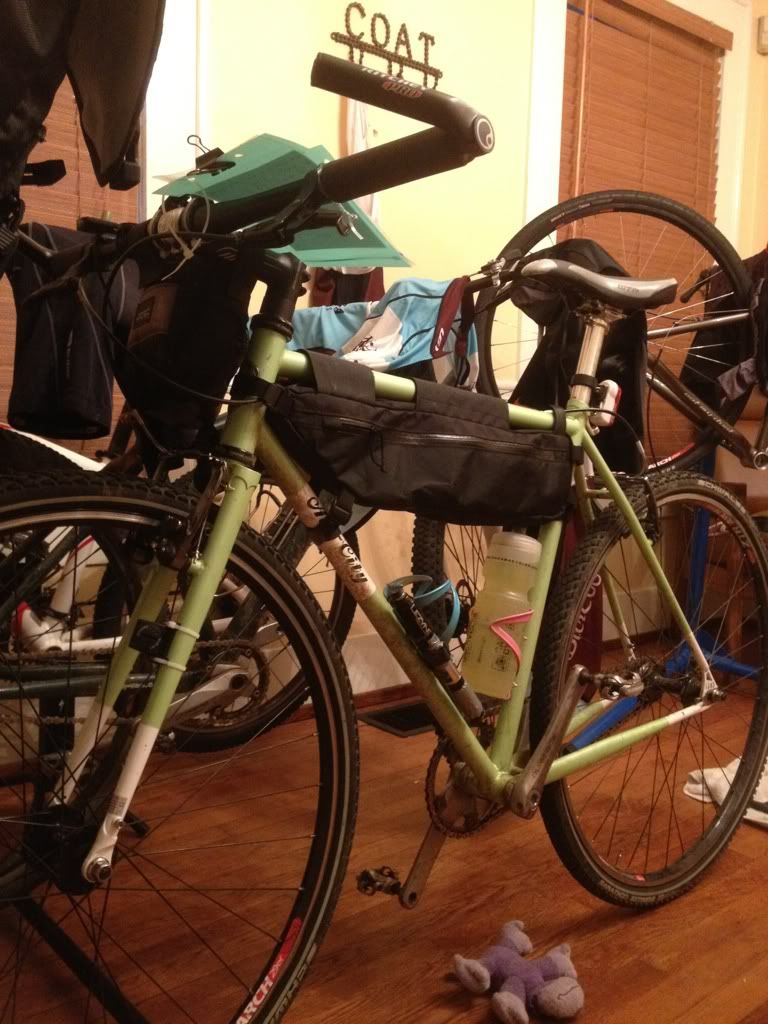 The new stuff from
Twin Six
arrived. It looks good, fits good. They do need to work on their sizing for cattle dogs, it leaves a bit to be desired.
Plan is:
Leave Thursday afternoon.
Sleep somewhere Thursday night.
Pre race Meat Up Friday PM.
Start race 4AM Saturday.
Race 330 miles.
Cutoff time for finish is many hours later. 2PM Sunday.
Sleep.
Drive back.
Work on Tuesday.