Sorry, I had to. It popped into my head. Sorry.
Yet again, my yearly cyclocross campaign has disintegrated before the halfway point of the season.
I made a return visit to the ortho doc this week and we talked a bit about the MRI of my left leg. He thinks it was a lateral hamstring tendonitis that simply took a long time to heal. Imaging says everything is good (no cysts, tears, or any other abnormalities) and it has been feeling fine now that I am only riding and quit trying to run on it.
I have a real cross bike this year and had fun at the first Brookside race. Bamacross has really grown since Brent started it and I think it adds a lot to the Birmingham cycling scene. As much as I want to love racing cross, I really think my body just wants to be fat and lazy this time of year. I'm at home sick right now and have been off the bike for five days... Let's just call it my off season and leave it at that.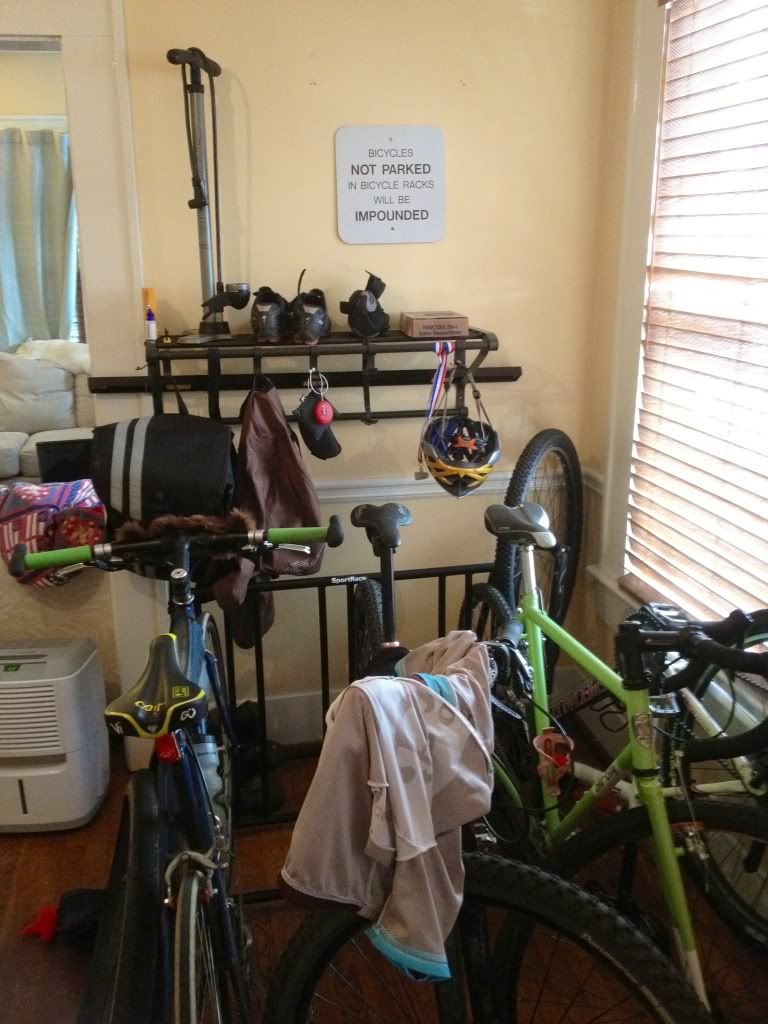 The Nature Boy has sat neglected for over a month now. I might have to break it back out for Sloss Cross in a couple weeks. Whoo!
Race plans for next year are spinning furiously in the medicinal cesspool that is my brain right now. I might actually register for some when my head clears.